Asset Publisher
Our facilities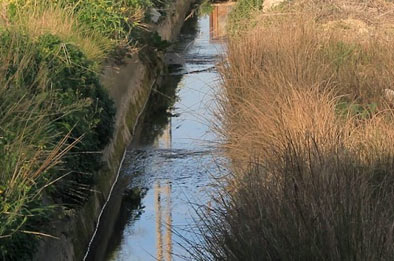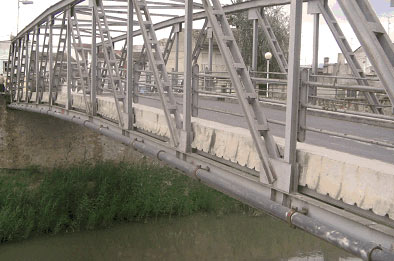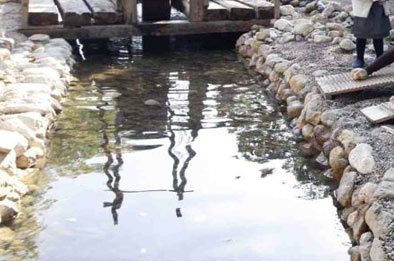 Asset Publisher
You can find more information on each of these drinking water supply diversion points below.

Zeneta - El Raiguero

The first water source is

in the region of Zeneta, in the Murcia Municipal Area.

It supplies between 20,000 m³ and 25,000 m³ a month to industries and farms in Beniel.
It has an oleo-hydraulic pressure valve that modifies the pressure depending on demand for consumption and the time slot, thus adapting supply to real operating requirements, minimising losses and optimising consumption.
This source is controlled by a radio-controlled remote control system, which provides real-time data on operating parameters such as flow and input and output pressure, among others, 24 hours a day.

Town centre

The second source is under the Beniel town centre, next to the old bridge over the Segura River, in the facilities owned by the Canales del Taibilla Municipal Association in the town.

Distributed volume of between 21,000 and 26,000 m³ per month
The water is supplied via two tanks containing water reserves to cover over 48 hours' supply:

one with a capacity of 25 m³, at a height of 20 m;
the other with a capacity of 2,600 m³, as support for demand exceeding supply, which operates by providing the raised tank with the necessary water flow.

This source also has a remote control station for the correct control of resource use. It provides real-time control of all data on consumption, such as flows, pressure, fill level and regulation of the MCT tank, available water reserves and more.

In this way, we ensure optimal purchase of water and minimal losses, optimising the use of resources while detecting leaks.

El Raal

The third source to Beniel is through the EMUASA supply company pipeline in the Murcia region of El Raal.

This source supplies a flow of approximately 20,000 m³ a month to a part of the town centre, the region of La Basca and a large part of La Huerta de Beniel.
An oleo-hydraulic control valve helps maximise resources and minimise losses from the network, which operates according to demand in each time slot.
It has a remote control system that provides real-time information on all parameters required for its correct operation, optimising water purchases and minimising losses.
With a network length of 54.50 km, it has three outlets that are interconnected via cut-off valves. These are normally turned off to facilitate better control of technical performance by zones.
In recent years, existing fibre cement has gradually been eliminated as stipulated by current legislation and replaced mainly by polyethylene and ductile casting. These are much more modern materials with advantages in terms of durability and health.
Geographic information system (GIS)
Sermubeniel has been working for two years on the town's geographic information system (GIS). This tool to facilitate the sustainable use of our supply network has, among other things, permitted improvements to residents' reading and billing processes. It has also provided a computer system to manage the park and gardens irrigation system in the town (as one of the Legionnaires' disease prevention actions established in Royal Decree 140/2003).